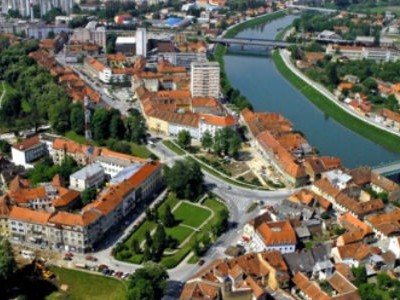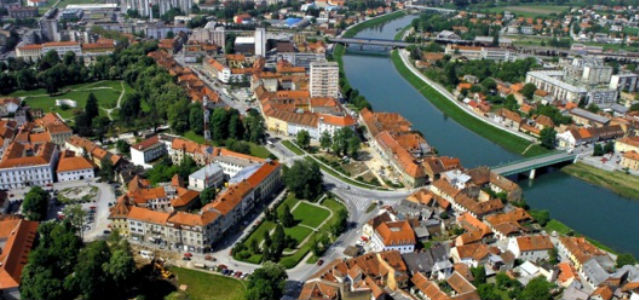 In anticipation of my very approaching trip to Croatia to celebrate my mother's 70th birthday, I am quite excited about my forthcoming trip and the experience it will bring. Although I visit almost three times a year, seeing the family members and celebrating such a big occasion is quite exhilarating. I was born in Karlovac, the only city in Europe, or probably in the world, that is situated on four rivers: Kupa, Dobra, Mrzmica, and Korona are the rivers flowing though the city. For centuries, the people of Karlovac were called zabari (zaba=frog), most likely because of such of an extensive water mass, in which frogs thrive. I am proud to be a zabara myself because my I take great honor in my city.
Karlovac is a very old city, built in the shape of a six pointed star. Long ago, when the city was being built, citizens figured out that it is going to be easier to defend it if it was in the form of a star. The early settlement started when the city got autonomy from Hapsburgs, the Austrian royalty. Dubovac Castle, the old castle of Karlovac, newly preserved, serves as a reminder of feudal times.
As I think of my time growing up there, memories flood back of the countless times I strolled through the Vrbanic Gardens in the south eastern part of the city, on the left bank of the Korona river. I used to take the site for granted, but I truly miss the days where, in the depth of the beautiful greenery, I would study, bike, or merely just take a brisk walk to clear my head. The gardens served as an excellent stress reliever and I would often head to a cafe in the gradska straža, or the city plaza, afterwards. I cannot wait to go back to not only celebrate my dear mother's birthday, but also revisit the pleasures of my childhood.