Croatia – Ideal Honeymoon Destination For the Newly Wedded
Croatia is an ideal destination for your honeymoon. No other place can offer a rich European history along with an untouched beach paradise. There is one thing you want to do after stressful months of wedding planning: RELAX!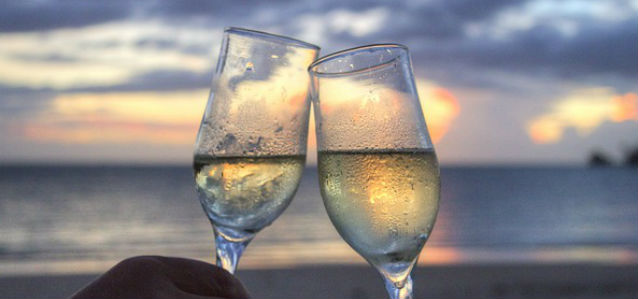 The first thing you want to do is see and enjoy the beautiful Dalmatian coast. Croatia boasts long beaches, isolated island paradises, and clean, crystal blue waters. After enjoying the day sun tanning and enjoying the refreshing water, you and your partner can enjoy wine tastings at multiple award winning wineries in the area.
If you want to see more breathtaking views of nature Croatia also prides itself on having 8 national parks which include cruising to see a series of islands called Kornati and going to Plitvice Lakes which is a series of multicolored lakes that cascade down large areas of land to form breathtaking waterfalls.
After a few days you may get tired of seeing nature, so Croatia can satisfy your appetite for history.
Dubrovnik was rated one of the top 10 most preserved medieval cities in the entire world, so you can see your fair share of architecture from the Roman Empire to the Renaissance to the Austro- Hungarian Empire. A main feature of Dubrovnik are the walls that were created to protect the city, complete with turrets and cannons. Another amazing feature in Dubrovnik is the Franciscan Monastery (which is right next to the Renaissance St. Savior Church) that has thousands of ancient handwritten manuscripts. It's truly an astonishing sight to see so many buildings from so many different time periods in such a small vicinity from each other.
Croatia is the best place for your honeymoon because of the sheer variety of things you could do while you're there.
Whatever you decide to do, you're guaranteed to have the time of your life and we can help you plan it!
 CONTACT US MORE INFORMATION: