Visit Dubrovnik – The most popular tourist destination in Croatia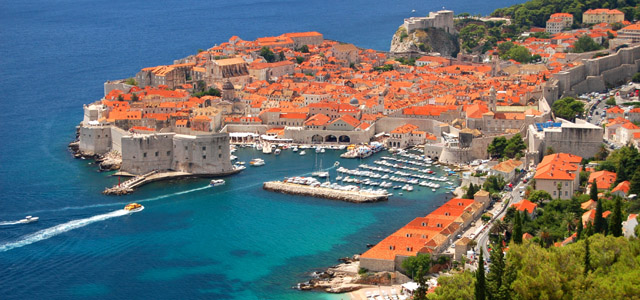 A city rich in history and filled with beautiful beaches, Dubrovnik is by far the most popular tourist destination in Croatia. There are so many things one can do at Dubrovnik, also known as the "Pearl of the Adriatic". One can stroll on the sea ports while marveling at the Roman architecture. You will be viewing ancient history in front of your very own eyes. There's even a pharmacy that has been in business since the Middle Ages.
There are a great deal of attractions to keep tourists occupied. Enclosed by the Old Town walls there are a variety of fascinating sights: from towering churches and mansions seething with art to museums dedicated to the community life and culture. The Old Town is a vehicle free zone: no traffic, no problem. It's divided in half by the main avenue, the Stradun. This is the center of the city: an Old World shopping center by day and cocktail party by night, when everyone appears to be taking the usual evening stroll by the waterfront.
Another perk of Dubrovnik is its fine seafood. Located on every block, an alfresco family restaurant awaits your presence. Trying different seafood recipes that have been around for generations is surely an unforgettable experience that will arouse your taste buds. There is a Croatian saying that a fish should swim three times: first in the sea, then in olive oil, and finally in wine, after you consume it.  If fish isn't your style, relish some grilled squid or try some air-dried Dalmatian ham, also known as pršut.
With so many attractions to explore, Dubrovnik is certainly a destination that you will never forget. From its exquisite architecture to the delicious seafood, it's no wonder why they call this town the "Pearl of the Adriatic."
Social Share